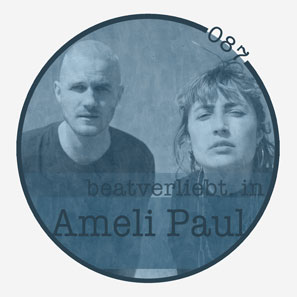 A few days ago, Ameli Paul have played a live set at 105 Grad OEX Sunset Lounge in Weinstadt (Germany) for Vibrancy Music. beatverliebt. is proud to present this set as an exklusive LIVE podcast to you.
Thanks to AP!
Tracklist*
01 Untitled
02 Dolphins
03 Iama
04 Skarú – Spatzen und Kanonen (Ameli Paul Remix)
05 Dry Cough
06 Untitled
*all tracks were produced and composed by Ameli Paul.
EP is coming soon (11/2020), LP will follow as well (2021).
Booking
sanny@captbook.de